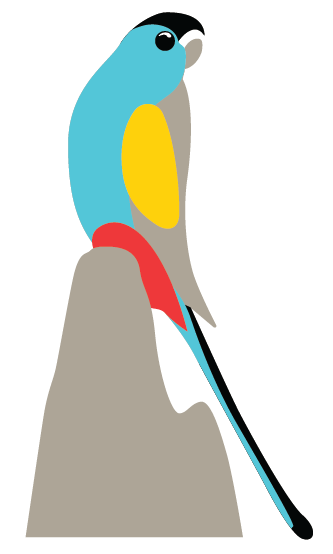 Thank-you for your interest in our work, which relies on donations from people like you! Your donation will support the recovery of Golden-shouldered Parrots and other wildlife on Artemis. There are two options to donate:
Option 1: Donation directly to Artemis Nature Fund
If you do not need to claim tax benefits, please donate by clicking on this link. Note that our security settings are quite strict, so if you have any trouble please email us and we'll be happy to assist you.
Option 2: Donation through Landcare Australia
Use this option if you need tax deductibility.
Artemis Nature Fund is a registered community group with Landcare Australia. Landcare passes on 100% of all donations to us.
For supporters who prefer tax deductibility, please follow this link, which will take you to the Landcare Australia donation page. Select "Landcare Community Group" from the first drop-down list and type "Artemis" into Landcare Group Name. The rest is self-explanatory but if you have trouble you can watch the short video below or send us an email.
THANKS!